Intercom system installation
Are you planning to equip your home or building with an intercom system? Cirta Intercom in Saint-Hubert is a trusted partner for your project.
Intercom system specialist in Saint-Hubert
Specialized in the installation of residential and commercial security systems, we offer effective solutions to protect the entrance to your home or business premises: installation of conventional wired, telephone and video intercom systems.
In our Saint-Hubert shop, you will find modern, reliable, high-performance and easy-to-use intercom equipment. Depending on your needs and your budget, we install the intercom equipment that suits you best.
Our responsive team is also available for any emergency intervention.
We assess your needs and install the best intercom system for you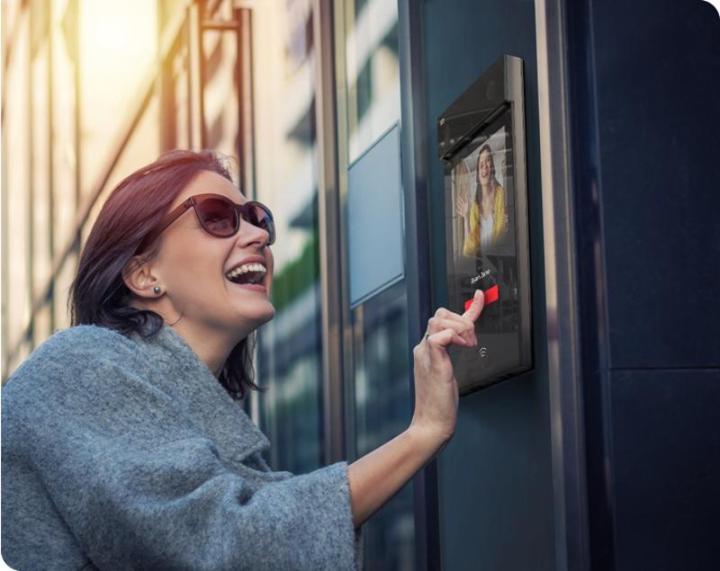 Our services
Intercom system sale and installations
Security system installations and repair
Access control system installation
Surveillance camera installations
Our pluses
Punctuality
Free quotation
Reactivity
Competence
Personalized service
Competitive prices
Our intervention area
Saint-Hubert Greater Montreal (Montreal, Longueuil, Saint-Hubert, Boucherville, Châteauguay, Saint-Jérôme)
Your advantages in choosing our intercom solutions
By using our intercom company's services, you will be making the right choice! Thanks to the quality of our intercom equipment and the skills of our installers, you will be able to :
visually and/or audibly identify who is coming to your door;
Protect entrances;
Control internal communications (for businesses);
monitor the surrounding area.
We can also install surveillance cameras.
The quality of the intercom systems we offer in Saint-Hubert, combined with our expertise, ensures a foolproof security system